Team Members
When you became my client, you placed your trust in me to help make your vision a reality. I honor that trust with the help of my expert support staff. Together, we make a strong commitment to customer service.
If at any time you have a question, concern or need, please let us know.
Julie H Lunsford
I joined Northwestern Mutual in 1991 working as part of the District Manager's team. In 1994, I changed rolls to work more individually with two representatives as their practices were growing, which ultimately led to an Associate Financial Representative role with Billy Cooper and managing his practice. I am NC Life & Accident/Health and Long Term Care licensed and handle the daily operations to include new business and customer service. I was born and raised in the Asheville, NC and live in Leicester, NC with my husband Scott, daughter Kirsten and our two French Bulldogs, Tazz and Leo.
*Favorite Song.....I'll Fly Away
*I am certain.....that my happy place will always be the beach
*Advice to give young Julie.....Don't sweat the small stuff
*Most likely to find me.....walking with my dogs
How may I help you?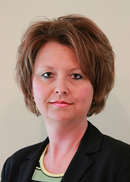 Sandy Sawyer
Prior to joining Billy's team in April of 2009 I worked in Jewelry design, was a stay-at-home mom for 12 years and was a teacher's assistant at the local elementary school.  I enjoy volunteering with my family at the local chapter of Least of These as well as the Annual Veterans Thanksgiving Dinner.
My husband Stephen and I live near Asheville with our three sons Steve, Josh and Jacob as well as our 3 dogs Rocky, Samson and Jaws.  I enjoy cooking, outdoor adventures and spending time with friends and family.
On my playlist:  Sweet Child of Mine
Close to my heart:  Children and the homeless
I am certain:  I am truly blessed beyond
Advice to my younger Sandy: Work hard and play harder
Most likley to: Find the positive in any situation
My roll in our office is calendar management, social media, marketing and referrals, strategizing network ideas and organizing them.  Additionally, I enjoy creating and scheduling office events and outings as well as organizing for community involvement. 
My goal is to make people happy and I take customer service very seriously and so I welcome your calls.
How may I help you?